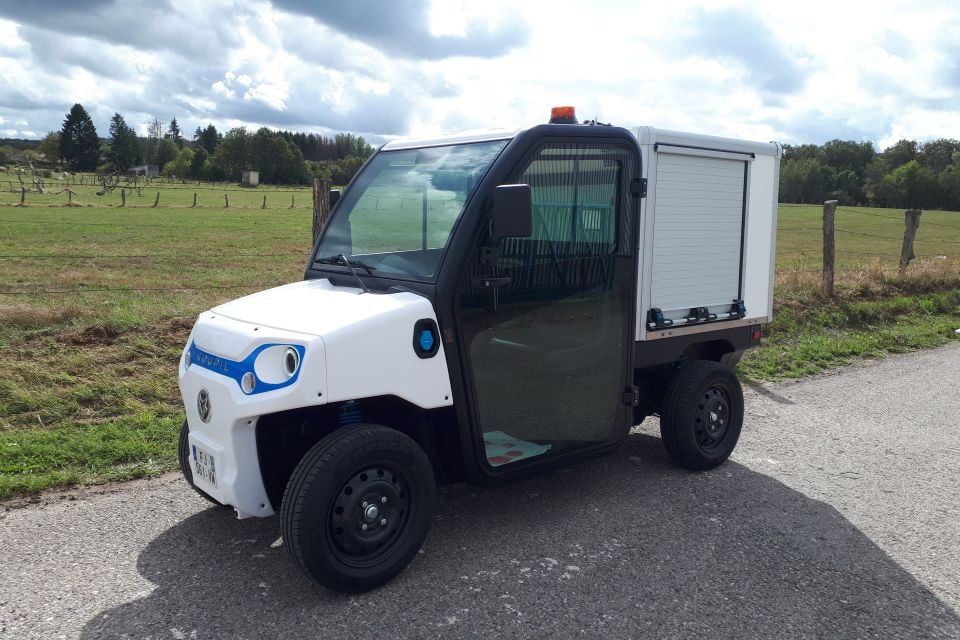 Compact 100% electric vehicle
Goupil G2
Range up to 87 km
Load capacity up to 600 kg
Total turning circle of 4.50 meters
Building options for every company
Comfortable cabin
Charged up and ready to go
Are you looking for a durable electric vehicle that makes it easy to maneuver in narrow streets and other tight spaces? Then we have the solution for you: The Goupil G2 is compact and 100% electric.
Electric commercial vehicle for every application
The compact Goupil G2 electric commercial vehicle is the ideal partner for landscaping maintenance , city distribution , camping sites and holiday parks . At the rear are numerous construction options, such as an open loading box with extensions or a closed box for, for example, bed linen. With the Goupil G2 you can easily reach everything Due to its compact outer dimensions and small turning circle, this electric car can reach places where a traditional car cannot reach. Due to the simple operation, almost anyone can drive it. The Goupil G2 has a cabin that can comfortably seat two adults.